Wear-now easycare prints that travel between subtle to beautifully bold
New Arrivals: Our Wanderlust Collection
The functional popover look that flatters every figure
Fit Perfection: Our Pamela Tunic
Wrap this season's hottest color trend up without a wrinkle.
'Tis the season for effortless red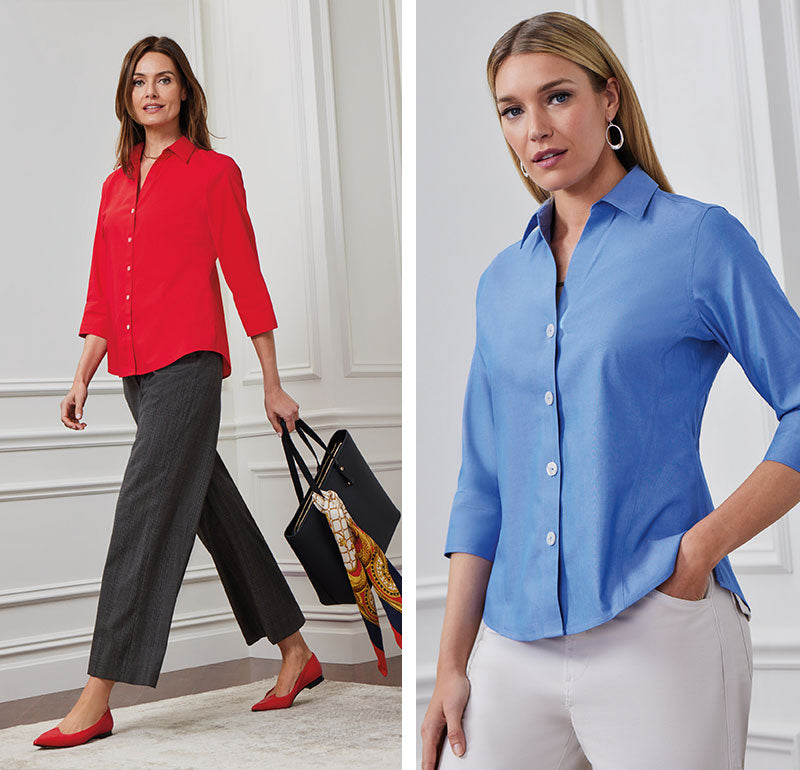 Timeless Elegance, Effortless Care: The No Iron Revolution
Timeless Elegance, Foxcroft Quality
Discover effortless style with Foxcroft's No Iron Collection. Elevate your look without compromising on comfort. Embrace lasting quality with shirts designed just for you.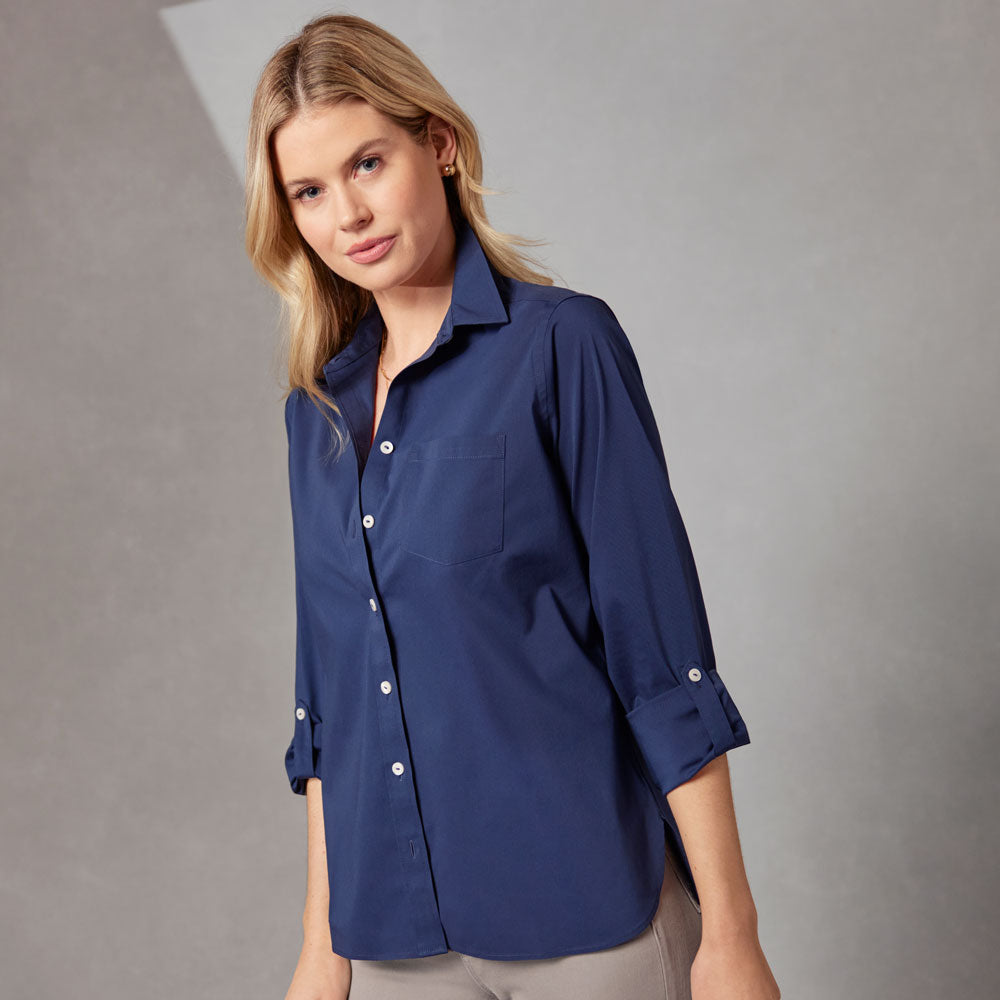 The Best Shirt: From the Beginning
We started the women's no iron shirt movement, and we'll never stop.
More than 40 years ago, we thought "This stiff, boxy no iron shirt borrowed from the boys is NOT going to cut it for today's women." So we set out to craft the perfect button-down shirt—impeccably tailored from the highest quality fabrics, smooth yet soft, with a flawless fit for every woman.
No-Iron
The proof is in the perfection.
Our no iron promise means every piece is designed to look flawless and make you feel fabulous —without the maintenance. Shirts stay crisp and smooth. Textures made to wash-and-wear. Captivating styles that are undeniably impeccable and refreshingly effortless.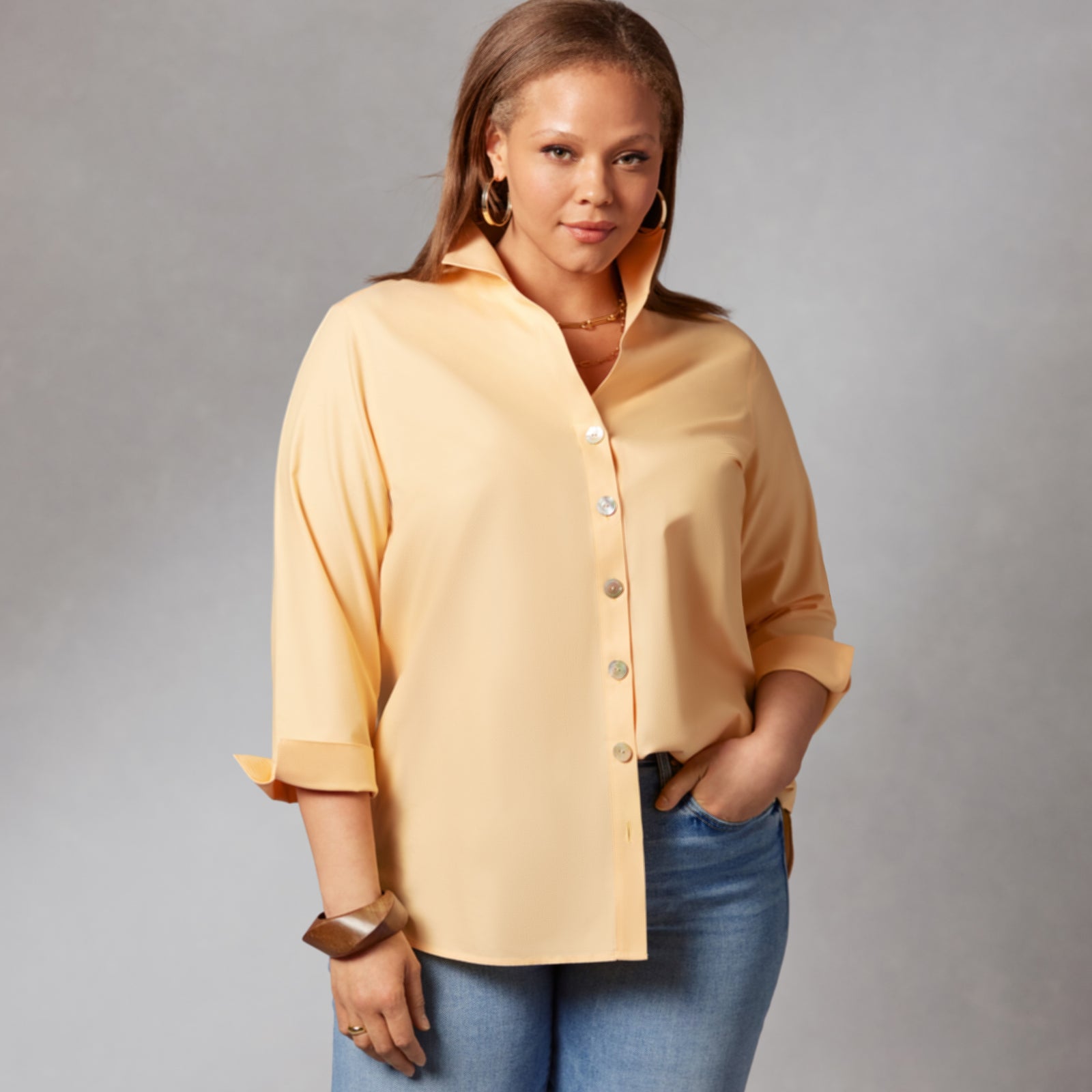 Made to Elevate Your Everyday
We want you to feel and look good. Every day.
Shirts should inspire you, make you feel good, and keep life effortless and uncomplicated. Trends come and go, but the confidence that comes from looking polished in colors and distinctive prints you love? That's radiance.
Superior Fit & Quality
The exceptional quality of a custom shirt, right off the rack.
We consider tailoring an art. From patternmaking to model fittings to small-batch production, our passionate NYC team meticulously crafts a fit that's both flattering and easy to wear from superior fabrics, ensuring every stitch exceeds expectations, and every style endures.
Tag us on Instagram
#FoxcroftStyle